Workshop Series on Strengthening Pharmacovigilance Systems
In 2021 the SPARCS Project held a series of three virtual workshops aimed at strengthening the Pharmacovigilance (PV) Systems in the four countries in Southern Africa, based on an assessment of needs. by Star Khoza, Carnita Ernest and Hazel Bradley
In 2021, the SPaRCS project held a series of three virtual workshops aimed at strengthening the pharmacovigilance (PV) systems in four countries in Southern Africa. The workshops were based on an assessment of needs conducted in the first phase of the project with the SPaRCS partners, the National Medicines Regulatory Authorities (NMRAs) of Eswatini, Namibia, and Zimbabwe and the National Pharmacovigilance Centre, Department of Health, South Africa.  The workshops were the first part of a series of workshops under Work Package 3 (WP3).
Given the interest shown by collaborators linked to the partner countries, the project opened up participation beyond the four countries, and between 32 and 42 participants attended the virtual workshops. The participants came from Namibia, South Africa, Eswatini, Zimbabwe, Lesotho, Zambia, and Zimbabwe, The Gambia, Liberia, and Sierra Leone and Germany.
Background
While a lot of effort historically has focussed on the NMRAs role in medicines registration, there is a growing recognition of the importance of vigilance and safety monitoring in ensuring the protection of subjects in clinical trials, ensuring safe use of medical products, and of collecting and analysing ADR data in low resource settings, as well as strengthening relationship between clinical trials and PV systems.
The workshop series, using a participatory action and reciprocal learning approaches focused on strengthening the PV systems, especially in the areas of Adverse Drug Reaction (ADR) reporting (passive surveillance); active surveillance; and using PV data for regulatory decisions. The workshop series was held over three sessions, all held virtually between October and November 2021.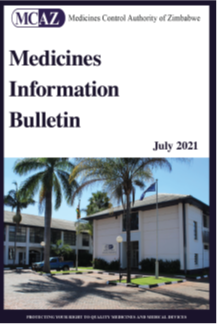 Workshop 1: Advocacy and Communication of Pharmacovigilance.
A presentation from Mrs Priscilla Nyambayo of MCAZ, Zimbabwe  highlighted a framework necessary for running an effective PV system, as well as barriers and potential solutions of conducting PV. A second presentation was by Dr Assegid Mengistu (Ministry of Health and Social Services, Namibia) which highlighted the importance of effective communication with healthcare practitioners in ensuring that they continue submitting ADR reports. The presentation focussed on how the NMRAs can design their communication tools, including the structure and format of a Drug Information Bulletin. The presentation also highlighted that safety communication to health care professionals and the public is an integral part of risk minimization strategies because it improves the safe and rational use of medicines.
Various countries highlighted the challenges they experience in ensuring that the Drug and Information Bulletins are published regularly; and noted that PV is typically viewed as a pharmacy activity, hence there is a very low uptake and reporting by other healthcare professionals.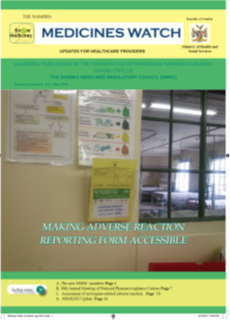 Workshop 2: Patient/consumer ADR reporting; and  E-reporting of ADRs
This workshop was facilitated by Dr Florence van Hunsel, head of signal detection unit at the Netherlands Pharmacovigilance Centre (Lareb) who shared experiences from the Netherlands, including a step-by-step process that can be followed by NMRAs considering introducing patient reporting to their PV systems.
The first presentation on patient/consumer reporting highlighted the infrastructure required for an effective patient-reporting system and how NMRAs can effectively use the unique ADR reports submitted by patients. Patient reports often include certain individual experiences that are ordinarily not captured in reports made by healthcare practitioners; these reports can also play a role in improving rational use of medicines and in minimization of risk. In addition, challenges and potential solutions of implementing a patient ADR reporting system were discussed.
Dr Hunsel also shared experiences from The Netherlands on signal detection from 2010 to 2015. Participants discussed strategies of communicating signals to patients; and also engaged in case studies to explore different approaches in communication.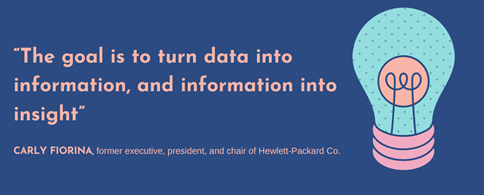 Workshop 3: Using country level PV data to make regulatory decisions
This workshop was composed of two presentations. The first presentation, on Signal Detection was made by Dr Macolić-Šarinić, (Croatia) who had a wide experience working within the European system. The presentation highlighted methods to detect signals in small data sets, validation and assessment of signals, and communication of signals/confirmed ADRs to stakeholders.
The second presentation by Mrs Comfort Ogar (Nigeria) looked at the importance of data in pharmacovigilance. This presentation highlighted sources of PV data and analysis methods appropriate for PV data. Examples of publications in scientific literature generated using PV data collected in several African countries were also shared. A practical demonstration on how ADR data can be analysed was demonstrated during the breakout session using a sample PV dataset.
The workshops rapporteurs were Dr Francis Kalemeera (Namibia); Dr Assegid Mengistu (Namibia) and Mr Tatenda Nyamandi (Zimbabwe).