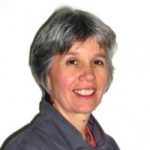 Prof. Lucy Gilson
BA (Hons) (Oxford), MA (East Anglia), PhD (London)
Honorary professors
E: Lucy.Gilson@uct.ac.za

Lucy Gilson holds the appointment of professor both at the University of Cape Town and the London School of Hygiene and Tropical Medicine, UK, and is an honorary professor at the University of the Witwatersrand. 
Throughout her career, her research has been driven by a concern for equity in health and health care. This has involved conceptual and empirical work on issues of health care financing, organisation, management, and policy change. Lucy has also played a leading role in developing the field of health policy analysis, and currently manages a continental initiative to strengthen training in this field. She has also conducted collaborative research with colleagues in other countries in Eastern and Southern Africa, and in Asia.
She has had a long-standing relationship with the UWC School of Public Health, initially introducing her ground-breaking work in health policy analysis to the SOPH in a Winter School short course in 2008. Since then she has led numerous collaborations in health policy and systems research and teaching between UCT and UWC, including the CHESAI, CHEPSAA and DIALHS projects.