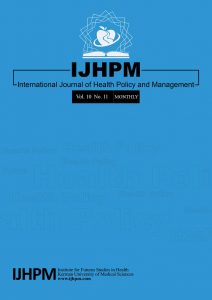 Exploring Politics and Contestation in the Policy Process- The Case of Zambia's Contested Community Health
Staff inolved:
Joseph M. Zulu, Maligzani P. Chavula, Adam Silumbwe, Margarate N. Munakampe, Chama Mulubwa, Wanga Zulu, Charles Michelo,
Helen Schneider
, 
Uta Lehmann
There have been increased calls for low- and middle-income countries to develop community health systems (CHS) policies or strategies. However, emerging global guidance brackets the inherent complexity and contestation of policy development at the country level. This is explored through the case of Zambia's 5-year Community Health Strategy (CH Strategy), formulated in 2017 and then summarily withdrawn and reissued two years later, with largely similar content.
This paper examines the events, actors, and contexts behind this abrupt change in the Strategy, through an analysis of documentary sources and interviews with 21 stakeholders involved in the policy process. We describe an environment of contestation, characterised by numerous international partners weighing in on the CH Strategy, interfacing with shifting loci of responsibility for the CHS in the Ministry of Health (MoH).