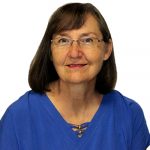 Prof. Rina Swart
 BSc and BSc Hons (Stellenbosch University), MPhil, PhD (University of the Western Cape)
Professor
E: rswart@uwc.ac.za

Prof Rina Swart is a registered dietitian / nutritionist with the HPCSA and part of the Department of Dietetics and Nutrition at the University of the Western Cape.
Her post-graduate qualifications and area of specialization is in Public Health Nutrition with a focus on the prevention of all forms of malnutrition through nutrition policies and programmes as well as the evaluation of such policies and programmes.  She serves as the Nutrition Programme Leader within the DSI/NRF Centre of Excellence in Food Security since 2014.
Prof Swart is a registered member of the Association of Dietetics in South Africa (ADSA) and the Nutrition Society of South Africa (NSSA).  She served as chairperson of the NSSA Council (2010-2012) and as president of the organization (2006-2010). She is an active member of the World Public Health Nutrition Association, serving as independent adjudicator of elections on two occasions and currently serves as part of the working group on competency development of accredited Public Health Nutritionists.  In 2016 she arranged the Congress of the WPHNA in Cape Town.
Most recent  and ongoing projects includes:
Evaluation of the impact of the Health Promotion levy
Development and evaluation of a Front of Pack label to inform South Africans of packaged food products high in critical nutrients (suage, salt, saturated fat)
National dietary intake survey 2021

Researching the obesogenic food environment in South Africa and Ghana
Researching the obesogenic food environment, its drivers and potential policy levers in South Africa and Ghana