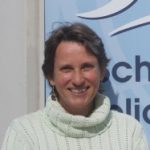 Prof. Christina Zarowsky
MD (McMaster), MPH (Harvard), PhD (McGill)
Extra-ordinary professors
E: czarowsky@uwc.ac.za

Christina Zarowsky was a professor in the SOPH where she also headed the university-wide Centre for Research in HIV and AIDS from 2009 to 2013.
At the end of that year she left to become the Professor and Director of the Department of Social and Preventive Medicine in the School of Public Health of the University of Montreal – and is also a researcher at the University of Montreal Hospital Research Centre.
A medical doctor and anthropologist, Christina has specialised in public health. From 2000, she worked for the Canadian International Development Research Centre (IDRC) where she led the Research for Health Equity suite of programmes and developed several donor partnerships. Her work at SOPH took forward the focus of her work at IDRC which examined public health and health systems issues from a governance perspective, emphasising civic engagement, attention to power and process, and strengthening linkages between research, policy, practice, and social change. Her areas of interest include social determinants of health, community and systems perspectives on HIV and AIDS, refugee and migrant health, and research capacity strengthening.