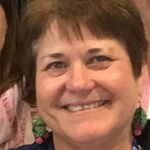 Prof. Diane Cooper
B Soc Sci (UCT), BA (Hons) (UCT), PhD (UCT)
Professsor
E: dcooper@uwc.ac.za

Diane Cooper has a Social Science background and a PhD in Public Health. She joined the School of Public Health at UWC as a Professor in 2015.
Prior to that she was an Associate Professor in the Women's Health Research Unit in the School of Public Health and Family Medicine at the University of Cape Town, where she worked for 26 years and remains an Honorary Professor. 
She co-convened and taught on UWC's School of Public Health's MPH module on Public Health and Development for several years and convened and taught on the MPH module on Public Health Research until her retirement at the end of 2020. She has supervised many MPH and PhD student theses. Her main research interests include, Sexual and Reproductive Health (SRH), particularly among Youth, Gender and Health, Maternal Health and Women's health and the Socio Behavioural aspects of HIV. She has published widely in these areas. She has been involved in research collaboration with international, local and regional academic and research institutions and has links with several non-governmental organisations.  She has worked with the National and Western Cape provincial departments of health on the development of a number of SRH policies and programmes, including in adolescent and youth health.  She is rated as a C2 scientist by the National Research Foundation. Prof Cooper will continue to retain research links with the SOPH during her retirement.